Concision apartments are suitable for housing and accommodation purposes.
We offer a range of apartment solutions from 2-3 storey walk-ups to 5 storey buildings, catering to the social, retirement, education, hospitality and commercial sectors.
All building components are manufactured off site using innovative European technology, resulting in high speed, and high-quality volume production, leading to greater profitability over the lifespan of your build.
We use high-quality LVL timber which allows for a stronger structure and is less prone to bowing and twisting over time and produce hybrid designs that compliment the use of timber CLT in multi-level apartments.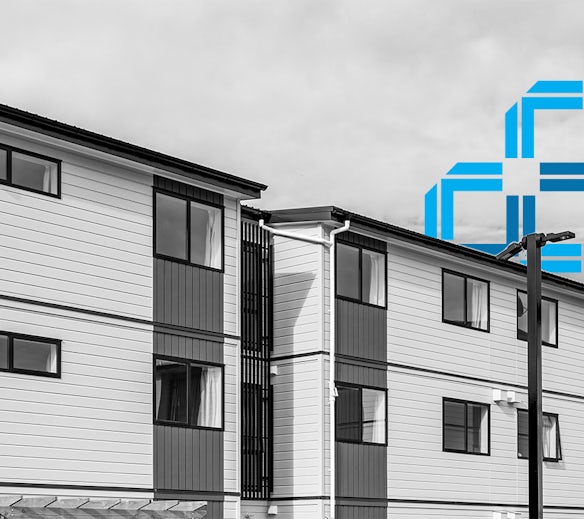 Busby Street
This project features two, three-storey walk-up apartment blocks consisting of 18, two-bedroom units for Kainga Ora Homes and Communities.
To ensure maximum OSM benefits, the apartments were designed in collaboration with Concision.
Learn More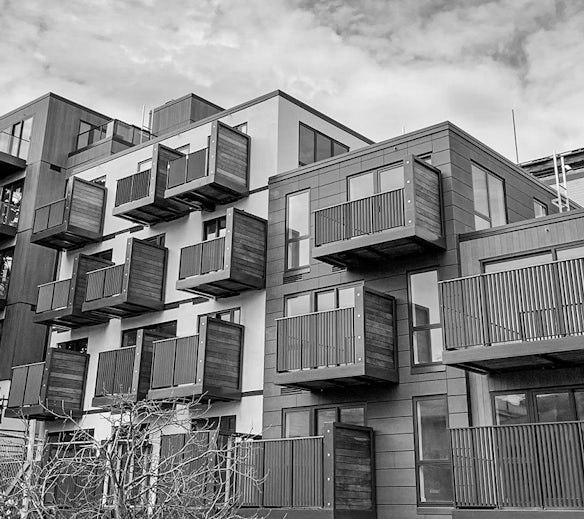 Mary Potter Hospice
This project was for a five-storey apartment building for Mary Potter Hospice, Wellington.
The building consisted of light timber-frames walls and solid timber floors which were manufactured off-site in our Concision factory in just two weeks.
Find out more